Taizhou Lingshida Electric Appliances Co., Ltd. Is one of the earliest high-tech enterprises dedicated to the research and development of variable frequency drive.
The company has gathered a high-quality management team, a high-level and technically experienced product development team and outstanding market development talents.
who specialize in the development, production and sales of

"LSD" series VFD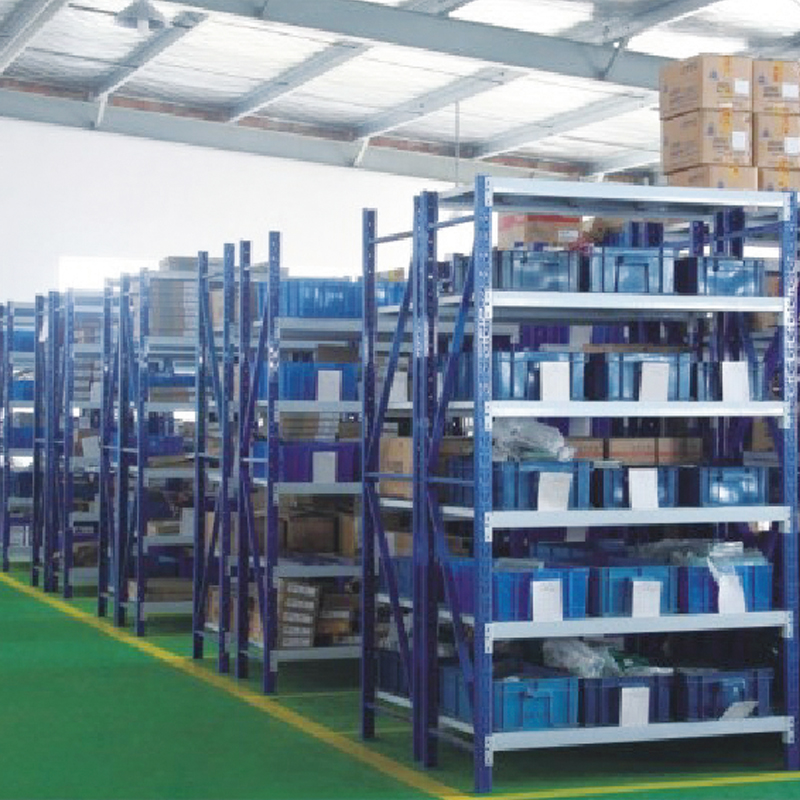 Our company has passed ISO9001:2015 quality management system certification, which covers the production and service of low-voltage intermediate frequency inverters;
Zhejiang Science and Technology Enterprise: Taizhou High-tech Enterprise, with 2 invention patents, 40 A utility model patent;
"Top Ten Brands of VFD in China";
"CCTV-Discovery Journey "Quality" column" shortlisted enterprise;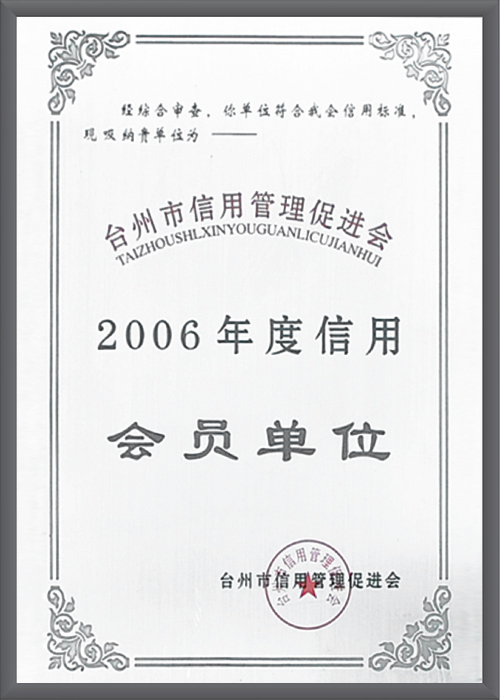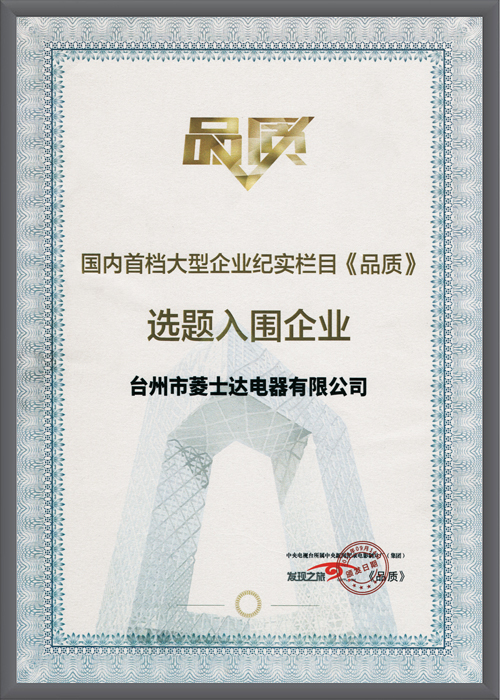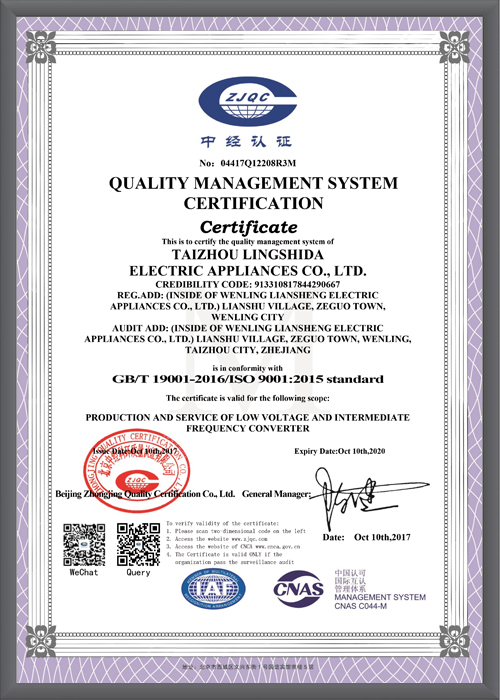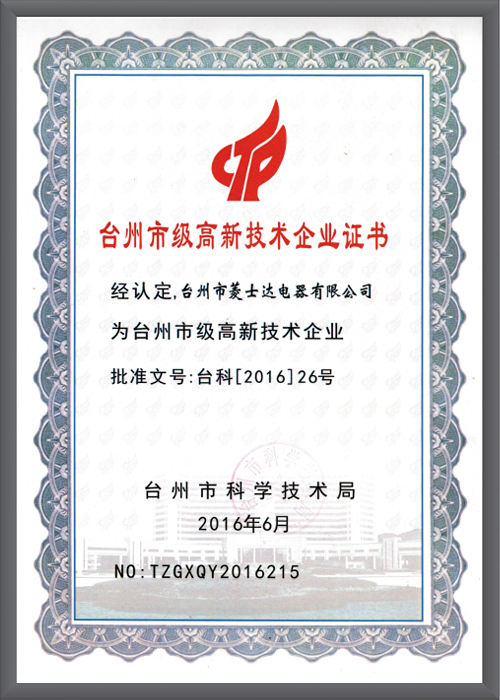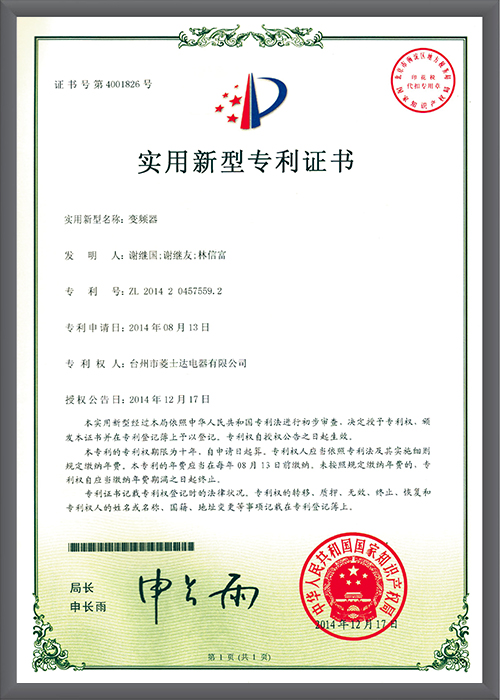 Over the years, Lingshida Electric Appliances Co., Ltd., with its business philosophy of "surviving by quality, and developing by reputation", relied on its own scientific and technological research strength and the world's advanced frequency conversion technology, has constantly innovated and perfected VFD(variable frequency drive), braking unit, touch screen, text display, PLC, soft starter, etc. of LSD series and XCD series.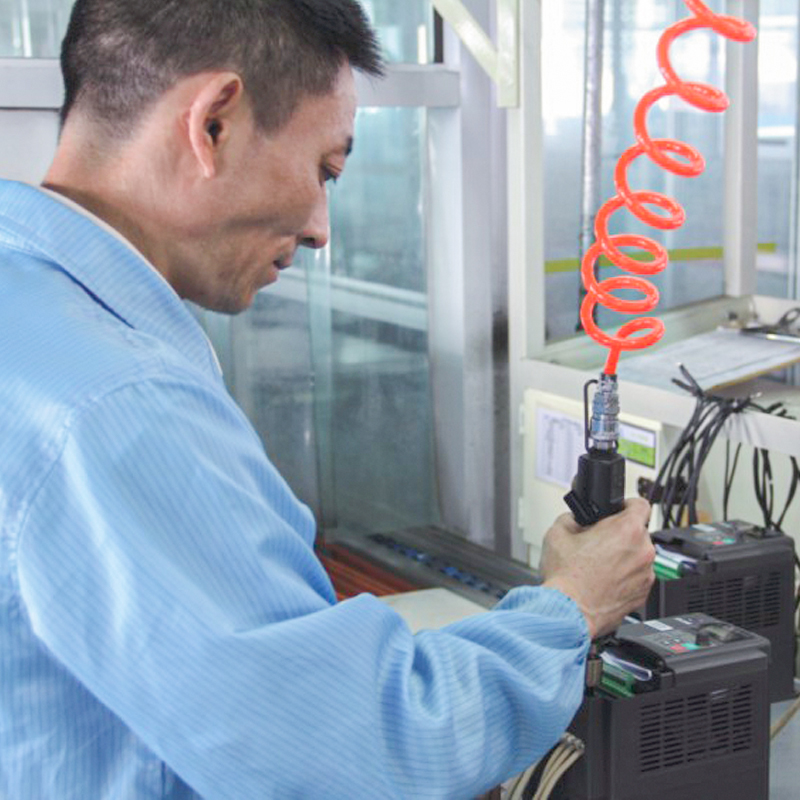 Lingshida Electric Appliances Co., Ltd. has a complete marketing system and after-sales service system. We have an operation center in the headquarter, and we also have professional technical person to provide customers with various pre-sales and after-sales technical guidance services by 400 toll-free hotline. 
At present, there are direct offices, agencies, distributors and maintenance places in the cities across the country. With these professional technical persons with rich working experience, they can complete the installation, commissioning, maintenance and design of various VFDs.
Lingshida is market-oriented, and directly faces customers with the most satisfactory products and value-added services. We welcome factory users and friends from all fields of industrial control area here in our company to talk about ordering VFDs for various special industries.
All colleagues in Lingshida are willing to create a better future with friends in this industry.